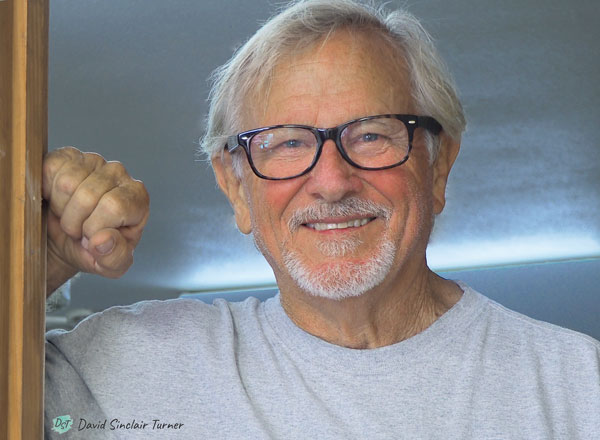 Author & Artist
David spent many years in construction, though his passion was for the arts. His creativity would come through in many different ways in his life. From creative writing and pottery to welding functional custom metal sculptures for clients, his craft is to create.
David moved to Hawaii over forty years ago from California where he studied art at the California College of Arts and Crafts (CCAC) in Berkeley, CA. His father told him he needed a trade to make a living, so he worked in construction and raised his family on Oahu. For many years, he told stories to his children, and eventually began creating new stories for himself, and now for publication.

"I have chosen to make my pen name after my maternal grandfather, mainly because my mother was the rock I built my life on, and I know that she would have been truly touched by that. God bless them both."

My Story
How I Got Started
"When my daughter was very young, I used to read her a story each night at bedtie from her little library of books in her room. One night, as I looked through her selection of books, I realized that we had read all of them. So in her own words she told me to "Make one, Daddy," and by that she meant for me to make up a story. So I did just that; I started a story about a little girl and her little brother. I titled it, "The Gate in the Backyard Fence." The next night, as I started to retell it, she stopped me and demanded that I start where I left off the previous night, and that's how it all began; for each night after that, the story grew, and it was so much fun for me because each night she took me to just where I'd left off.
Several years went by, and when she was away at college, she called me up one night to ask me to put that story in writing. That was a little over 20 years ago. I joined a writing retreat that meets one Saturday each month, and I've been writing ever since.
At first, I truly felt like an alien, but now I feel like this world of words that I'm living in, is where I really belong.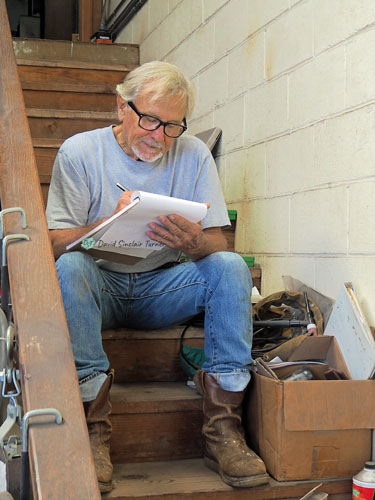 What I Do
Writing, Metal Arts, Pottery, Teaching My Craft
David spends his time writing, creating metal sculptures for clients, crafting jewelry using the lost wax method, and working in his pottery studio, where developed his own kilns. He plans to open his studio to teach pottery to children and adults. David is available for book readings and to speak at your events.
Want a Guest Speaker at Your Event?